Please Log In
---
Want to try our Demo?
Type "demo" in all 3 fields
---
Copyright Check In Systems Inc., St Petersburg FL
Announcements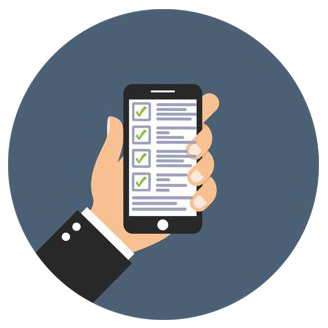 Now My Mobile Check In Compatible
DSS Check In is now compatible with the My Mobile Check In app which allows customers to sign in using a cell phone instead of the kiosk. Learn More
---
COVID Kiosk Suggestions
In our current times many people are hyper aware of the things they touch. Below are some suggestions to help.
Station a box of wipes or hand sanitizer near the touch screen
Clean the touch screen often with non-bleach cleaner
If the person does not want to use the touch screen, offer to put them in using the Manual Entry function
---
New Feature! Call to Stations
Stations is a feature that identifies the location of the staff person. Turning this feature on will ask each staff person that signs in to identify what station they are at. If you have your desks numbered or named, you can call the customer to your desk by your station id. This really shines when used with the TV display. Each customer is called to the Window or Station on the Lobby TV.
---
New Feature! Call by Phone Number
We've added a new feature to call by phone number. If you are collecting the phone number at the kiosk, the system allows it to be shown on the displays and your staff can call the customer by the last 4 digits of their phone number. Additionally, the TV display will show the last 4 digits instead of a partial name. This adds to the privacy protection for both customer and office.
---
New Feature! Call by Ticket
We now have a new Android based kiosk with a ticket printer. The kiosk asks for the name, id type, phone and reason for visit and then prints a numerical ticket. These numbers are displayed on the lobby TV to call customers by number instead of by name. Using the stations feature, you can now call a customer "Number 345 to Window 2". Just one more privacy protection feature of DSS Check In.
New Android Based Kiosk with Printer!
DSS Check In now has a new kiosk option. The POS-X 15" Android based terminal with printer is an easy to use counter top kiosk with an optional ticket printer. The same software is also available to use with Android tablets at least 12" in size. Click for more